On 09 April 2020, some of the relief food stuff that Transformationalministries donated to Musanze district authorities to facility vulnerable residents cope with the lockdown .
The food stuffs were handled over to Musanze district authorities ,and it will be distributed to needy residents.
Retired bishop John Ruyahana, chairman of Transformational Ministries donated relief foodstuff to Musanze District authorities during the COVID-19 lockdown.
The country director of TM bishop John Rucyahana said that we are blessed to help the vulnerable people ,therefore our donors had been inspired by the government's call to help the most vulnerable members of society to cope with the economic consequences of covid_19.
After receiving the relief food stuff the Vice mayor of Musanze district welcomed the TM development saying" It significantly contributed towards the vulnerable residents welfare during the lockdown.
Mgr John Rucyahana distributes donated foodstuff on bihalf of Transformational Ministries
She said that donation will help the beneficiaries implement directives meant to contain the spread of corona virus by notably staying home.
We are going to distributes the food to 150 families of Nyange, Kinigi, Kimonyi and Busogo to those who are urgently need to be assisted.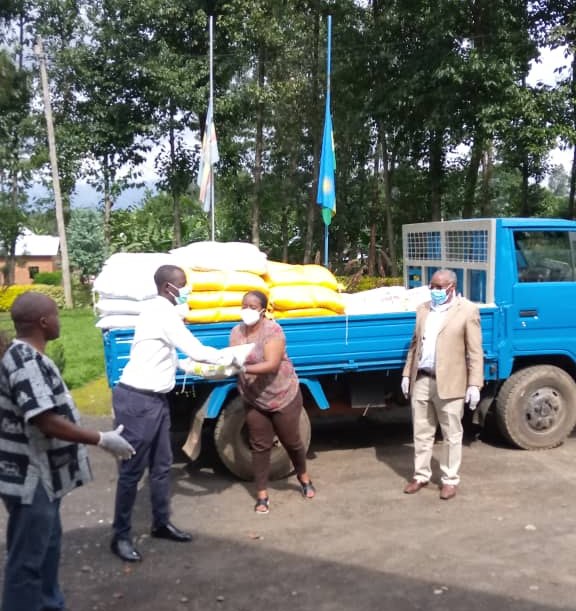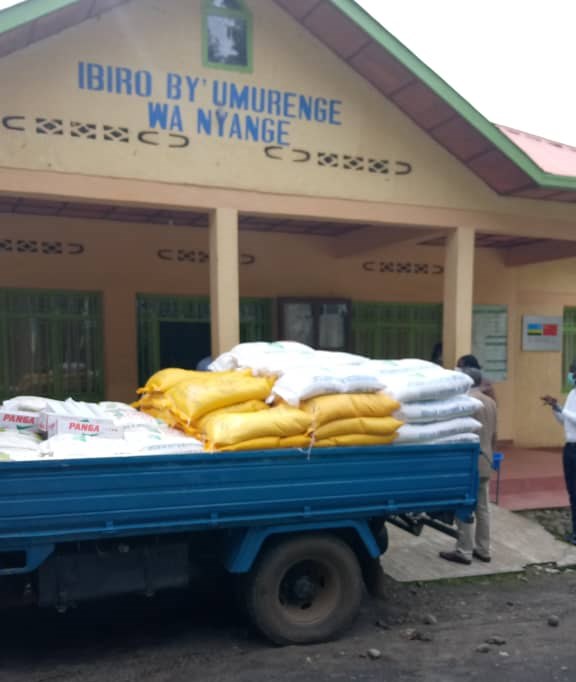 ---
Article crated on 2020-04-12 19:52:55