Transformational Ministries in Rwanda has committed to provide scholastic material, uniforms, shoes, pullover and school bags every year to support some children of historically marginalized people, orphans and vulnerable children living in Musanze District through primary education to reduce the drop out of school children and encourage them to study very hard as the government of Rwanda give all children equal chance. Some of these children had dropped out of school due to lack of school suppliers we mentioned above and are doing well now.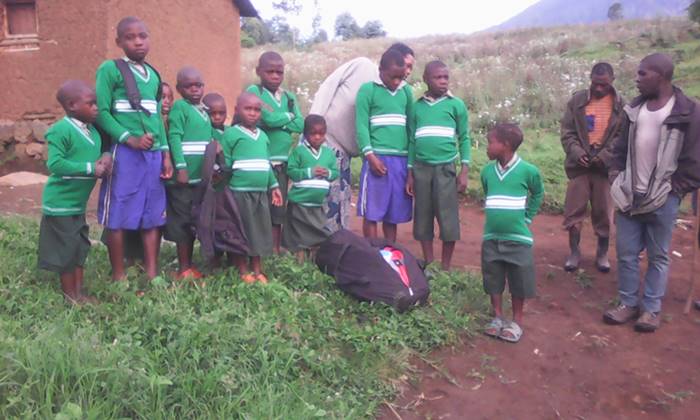 Every year we give food to some families of historically marginalized people, this year 2016 we provide foods (rice, Irish potatoes, beans and cooking oil) to 32 household in Nyagisenyi, Bihinga and Rwunga villages in Musanze District. We do this to show them that they are people we love, care for help them to know themselves as accepted among the neighbours. This helps them to have confidence like any other Rwandese. It is our wish to serve all of them but the budget is limited.
We have organized a group of dance formed by historically marginalized people to promote their cultural talents and help them to have a profitable occupation. Now the group is being established; we bought some materials to use in dancing, we hope that it will grow at high level to compete with other groups of dancers in Rwanda and elsewhere. Those of you who are interested you can see this group of dancers on YouTube VID 20160210141317.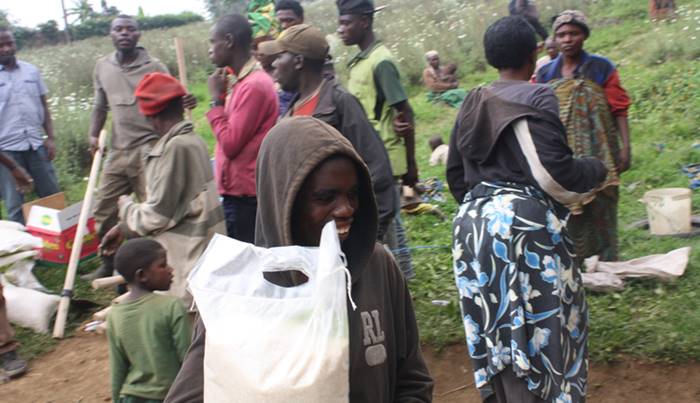 Also we bought a piece of land in Nyagisenyi village in Kinigi Sector to help historically marginalized people engage in agricultural activities for feeding the member of their families and sell some to earn some money. We wish to reduce their culture of begging. They have to work together as a team (cooperative) so that every member of this community will benefit equally.
---
Article crated on 2016-03-10 20:36:00